Frustrated about where you are in your life.
Unaccomplished and ready to live a purposeful life.
Afraid of taking a chance on yourself.
Break free from limiting thoughts and beliefs
Move from confusion to clarity of purpose.
Reprogram your mindset to attract more of what you truly care about.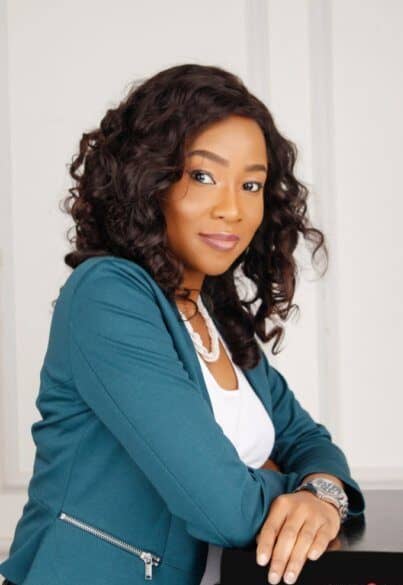 Unbox Your Purpose Program
A 6 week program for aspiring female entrepreneur who are ready to help gain clarity of their purpose and crush mindset blocks. 
This is right for you if…
You know deep down you were made to do more.
You are yet to find your deepest passion.
You are confused about your area of impact.
You are tired of beating around the bush.
You are good and passionate about many things.
You want to create the life of your dreams.
You have it all yet you feel disconnected.
You are ready to ditch the noise.
You are ready to find your voice.
You are ready for purposeful living.
You are ready to live it all out.
You are ready to get paid doing what you love.
You are ready to unleash your true self.
You are ready to be Authentic.
Over a period of 6 weeks , we would give you tools necessary to discover and align with your inner self to find your area of purpose
Live video classes
45 minutes each
Lifetime Access to our Videos:
Week 1 : Debunk Your Unhealthy Expectation
Week 2 : Discover Your Happy Place
Week 3 : Know Your Personality Type
Week 4 : Find The Convergence
Week 5 : Get Clear on Your Core
Week 6 : Eliminate Limiting Beliefs
Bonus
Start Up BluePrint : Right Toils
Transition Planning : Money Management
Go to Market Strategy
1:1 Mindset Hack Session + Strategy
This includes  3 coaching sessions with me lasting 45 minutes each to help you eliminate limiting beliefs and become unstuck so you can step confidently into your power and live out your dreams. 
These sessions are geared towards identifying and reprogramming your mindset to align with your goals .
What's holding you back ?
Do you need a mindset makeover ?
Are you are going round in circles ?
Have you been on the same spot for long ?
This is a single coaching session for 45 minutes to get you unstuck and moving forward. 
In this session you choose any area you want to focus on and we will work together to get you recharged with total clarity on your next steps. 
You would also receive the recorded session, worksheets and email follow up based on the timeline agreed.
I'll be happy and honored to speak at your event if centered on boosting productivity , aligning personal purpose with organizational mission and self-awareness.
This is the perfect session if you need to unplug and be held accountabledesigned to provide the support and community required to keep you moving. 
It's 2 edged – individualized session and group hangouts as well as Masterclass on goal settings .
Unsure of which package to choose? 
Get started with a Free Discovery Call!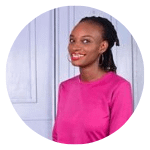 I have been working with coach Peju for about 8 years now and each time I sought her opinion on an issue she was always ready with the right solution. She has shown me over the years how success and positive outcomes really truly starts with the mindset.
She is apt at nudging your mind through the right thought processes to achieve whatever goal you set to achieve in no time.
With her, there really isn't an impossibility, no matter how little or complicated you may consider your worries.
Do you have any worries? Coach Peju is the plug. 
Faith Duncan-Shotunde
Book a call with me so that we can see if we are a great fit? Choose a day and time that works best for you. We will spend time talking about your goals and what you woild like to accomplish.
Once we have determined that we are a good fit we begin working together to determine your area of greatest need and begin mapping out a plan to take you from confusion to clarity.
At the end of your session you willl be able to overcome limiting beliefs, crack the inner critic, and create a new pattern that aligns with clients goals and plan of action.